The world's first elderly COVID-19 lung transplant recipient is about to be discharged from hospital. And the relevant research has been published in top journal ANNALS OF SURGERY.
Recently, Prof. LIANG Tingbo, Chairman of The First Affiliated Hospital of Zhejiang University School of Medicine, as the corresponding author, and Senior Attending HAN Weili, Director of Lung Transplantation Department, as the first author, published a paper entitled "Lung Transplantation for elderly patients with end-stage COVID-19 Pneumonia" online in the top international surgery journal ANNALS OF SURGERY. The background story of this article is the successful carrying out of the world's first two COVID-19 lung transplantations in early March by FAHZU, which proves to the world the feasibility and safety of lung transplants for COVID-19 patients.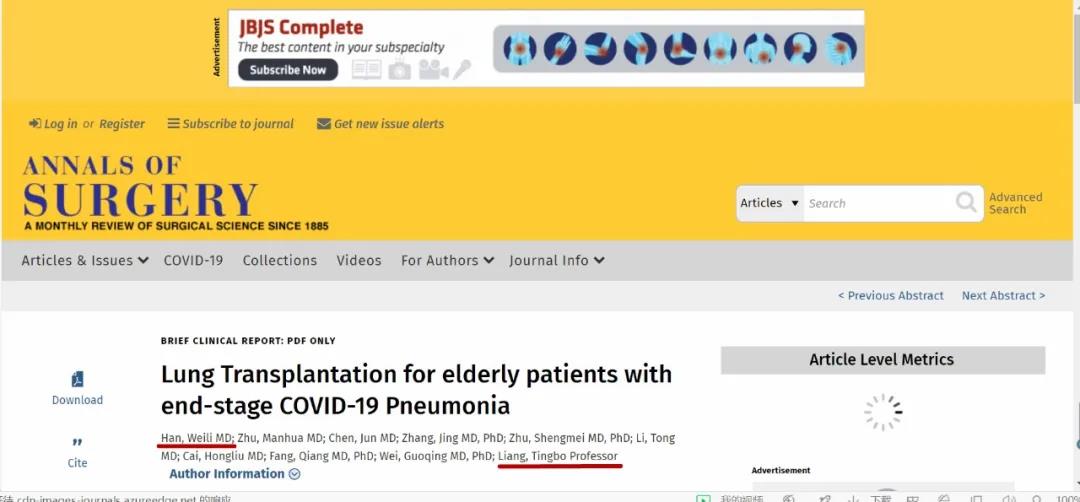 The world's first two elderly COVID-19 patients with lung transplantation are now in smooth recovery. And the first patient Ms. Wang is about to be discharged from hospital soon.
"One patient is 66 and the other 70. Both are recovering well." Prof. LIANG introduced that the two patients are weaned from ECMO successfully and soon from respirator as well. Now they can get out of bed and take food on their own. After rescuing two critically ill patients with COVID-19 from the brink of death, FAHZU experienced countless thrilling and exciting times and overcame continuous medical problems.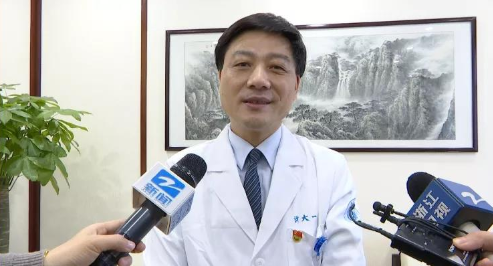 On March 1, Prof. HAN, leading a multidisciplinary team including lung transplant department, anesthesia department, operating room, intensive care unit, extracorporeal circulation group, ultrasound department, etc. successfully carried out this challenging operation. In the course of her later rehabilitation, Ms. Wang suffered from digestive tract hemorrhage and delayed thoracic hemorrhage, which were all overcome by the team one by one. But now she has been able to sit at the bedside with ease, pedal her recovery bicycle and stand on her own. She will soon be discharged from hospital after recovery.
"Through these two lung transplantations, we put forward for the first time in the world the criteria for evaluating lung transplants for patients with end-stage COVID-19 Pneumonia. We also broke through the international guidelines for lung transplants and compiled our experience in Handbook of COVID-19 Prevention and Treatment, which received worldwide recognition from our counterparts. Prof. HAN introduced that the rehabilitation of the two patients is an embodiment of the overall strength of discipline construction of FAHZU and a concrete reflection of the overall strength of our organ transplantation team.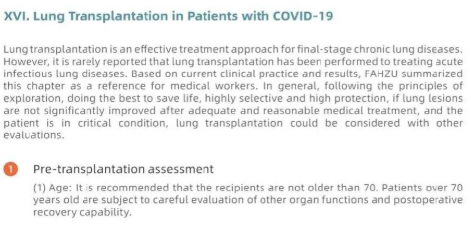 The lung transplantation part in the Handbook
The Lung Transplantation Team