To resume economic development calls for the reinforcement of global public health governance and international collaboration. President Xi Jinping recently has used head-of-state diplomacy to call for the building of a community of common health for mankind amid the mounting global public health crisis caused by the COVID-19 pandemic.
FAHZU unswervingly persists in fighting against COVID-19 via cooperation with the whole world including but not limited to sharing Zhejiang and FAHZU experience. At 19:00 of May 19th, FAHZU joined the video conference with the Santa Fe province of Argentina, giving advice on prevention and control of COVID-19 in a more systematic and efficient way.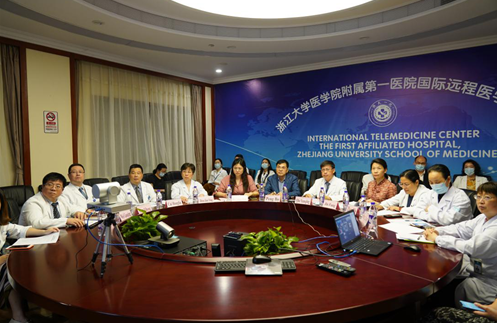 FAHZU International Telemedicine Center had witnessed a 2-hour discussion of 3 sides. One side is provincial health officials, epidemiologists and medical experts led by the governor of Santa Fe province, one side is the team of Zhejiang experts represented by the Zhejiang provincial people's government, Zhejiang provincial health commission and FAHZU, and the rest side is the Argentine consulate general in Shanghai. Although we speak different languages, we share the same the eagerness to defeat the epidemic at the soonest possible way, and the same ultimate goal of defeating the public enemy of human health.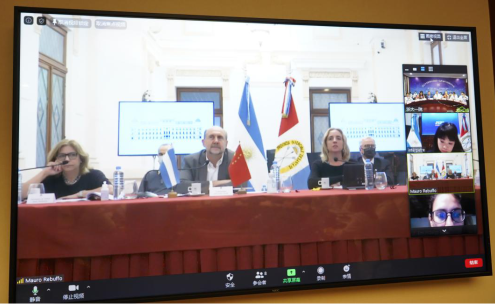 "Thank you for having this video conference with us during this critical period, which is very important for our epidemic prevention and control." Omar Perotti, governor of Santa Fe Province, said that Santa Fe Province is an important economic province in Argentina. Doctors from hospitals in the province could watch the live broadcast at the same time, expecting that Zhejiang and FAHZU can help solve the problem.
Virus has neither border nor race. Prof. Liang tingbo said that in the face of the menacing COVID-19 pandemic, FAHZU has always been in an open and responsible attitude and has no reservation to share its prevention and treatment experience with international counterparts to provide support and help to countries in need. Up to now, it has been 2 months in a row and has shared experience in anti-epidemic with 39 countries in the world, fully demonstrating the commitment from Zhejiang. In the future, FAHZU will continue to follow the call of our country and be devoted to the global anti-pandemic cooperation to contribute to the community of common health for mankind.