July 7th has witness the first SCO webinar on combatting COVID-19 held jointly by China Hospital Association and Shanghai Cooperation Organization Committee of Good Neighborliness, Friendship and Cooperation.
With the theme of "Mutual Support for the Shared Well-being", the webinar was broadcast live to the whole world both online and offline. Experts from Peking Union Medical College Hospital, West China Hospital of Sichuan University, Peking University First Hospital, The First Affiliated Hospital of Zhejiang University School of Medicine and other nearly 40 medical institutions from SCO member countries, non-member observer countries and dialogue partners conducted in-depth conversations over topics including clinical treatment of COVID-19.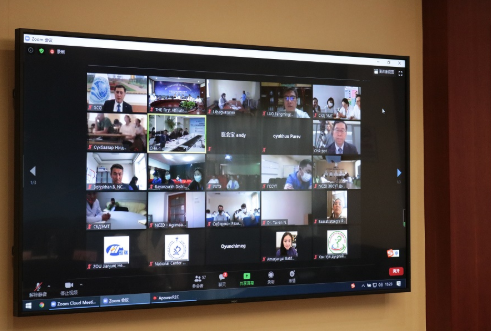 In his opening speech, SCO Secretary-General Vladimir Norov said that the COVID-19 pandemic has become the biggest public health crisis threatening mankind in the past century. In the struggle against the virus, China has achieved positive results and provided humanitarian assistance to the international community to the best of its ability, demonstrating the international responsibility of a responsible great power. It was believed that this meeting would help the medical staff of participating countries improve their professional skills and help countries save more lives in the struggle against COVID-19.
Fang Laiying, Vice Chairman of China Hospital Association, said that China Hospital Association initiated the establishment of the SCO Hospital Cooperation Alliance in 2018, and cooperated with other countries through academic forums, remote exchanges, specialist cooperation and personnel exchanges. It is of great significance to hold a video conference on the theme of COVID-19 prevention and control at the critical moment of global anti-epidemic.
Zheng Wei, Secretary-General of the SCO Committee on Good Neighborliness, Friendship and Cooperation, said that since the outbreak COVID-19 pandemic, under the guidance of the "Shanghai Spirit", SCO countries have made practical contributions to international anti-epidemic cooperation.
Lu Ming, Director of the European and American Division of the International Cooperation Department of the National Health Commission, said that China is willing to strengthen information sharing with other countries, provide support to countries and regions where epidemics occur, promote the construction of human health community, and jointly safeguard regional and global public health.
Prof. Zheng Min, Vice President of FAHZU, shared FAHZU experience in COVID-19 prevention and control. The fact that FAHZU achieved "three zeros", that is zero infection for medical staff, zero missed cases and zero mortality was really impressive.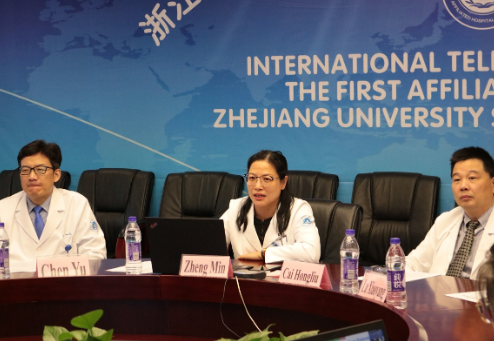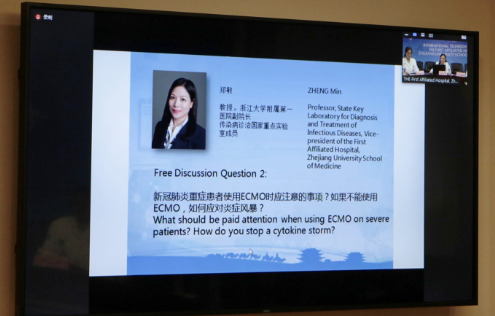 In the coming weeks, there will be more webinars covering topics including information technology in the prevention and treatment of COVID-19, nosocomial infection control, the resumption of work and the ability of hospitals to respond to public health emergencies, etc.