Questions & Answers
Q:I want to participate in the international doctor/medical student observation training program at FAHZU. How long in advance do I need to submit the application materials?
A:
In order to go through the relevant formalities better and reserve time for you to apply for a visa, we suggest that you submit the application materials at least six months in advance.
Q:What application materials should be submitted?
A:
Please refer to each program introduction for detailed information.
Take a doctor for example:
1. FAHZU Clinical Observer Application Form;
2. Resume in English;
3. Personal statement (including your learning plan and object);
4. Work certification materials and recommendation letters issued by your medical institution;
5. A copy of the medical license of the country/region (doctors only);
6. Copy of the highest degree certificate;
7. Health certificate in recent three months and negative report of COVID-19 test in 7 days;
8. Copy of passport personal information page;
9. ID photo;
10. Insurance certificate covering your stay in Hangzhou.
Q:What are the language requirements for studying at FAHZU?
A:
Fluent English or Chinese is required.
Q:Which specialties can I apply to observe and study?
A:
We suggest the below disciplines/specialties. While you are also welcome to choose the others if interested.
8 National Pilot Bases for Standardized Training of Specialists:
| | |
| --- | --- |
| Cardiovascular Medicine | Geriatrics |
| Respiratory and Critical Care Medicine | General Surgery |
| Intern Critical Care Medicine | Neurosurgery |
| Surgical Critical Care Medicine | Oral and Maxillofacial Surgery |
23 National Residency Training Bases:

| | |
| --- | --- |
| Internal Medicine | Otolaryngology |
| Surgery | Stomatology |
| Orthopedics | Psychiatry |
| Neurosurgery | Rehabilitation Medicine |
| Obstetrics and Gynecology | General Practice |
| Pediatrics | Laboratory Medicine |
| Emergency Medicine | Clinical Pathology |
| Anesthesiology | Radiology |
| Neurology | Ultrasound |
| Dermatology | Nuclear Medicine |
| Ophthalmology | Radiation Oncology |
| Critical Care Medicine | |
Q:Will I get a certificate of after the study?
A:
After the study, an observation completion certificate will be issued.
Q:Do you provide accommodation?
A:
Generally we don't provide accommodation but we'll help to arrange if there's special needs.
Q:How can I get to FAHZU from Hangzhou Xiaoshan International Airport?
A:
To go to Chengzhan Campus, you can take the airport shuttle bus and get off at the Chengzhan / Railway Station;
To go to Qingchun Campus, you can take the airport shuttle bus and get off at Pinghai Road.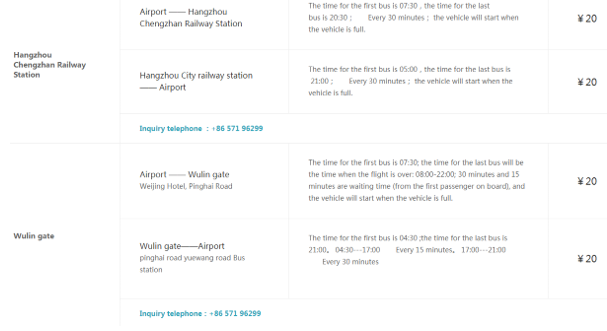 For more information about airport shuttle bus, please click here.
Q:How to go through the registration formalities?
A:
The relevant contact person of FAHZU International Affairs Department will confirm the time and place of registration with you in advance by email.
Generally, on the first day, you will check in at the International Affairs Department to obtain your badge, white coat and meal card, and then register at the relevant department.
Q:Where is the address of the International Exchange Department?
A:
3/F, Building 17, 79 Qingchun Road, FAHZU Qingchun Campus