Overview
The Department of Radiation Oncology of FAHZU, is dedicated to patient-centered cancer treatment. Each patient is cared for by our team of radiation oncologists, medical physicists, specialty nurses, and radiation therapists. Cooperative team work has always been sought to provide state-of-the-art cancer care including IMRT, IGRT, SBRT and 3D-HDR-brachytherapy, and to assure patients' safety and comfort as well.
Our Team
Our department consists of 21 physicians, 9 medical physicists, 20 technicians and 21 nurses, many of whom have gained national recognition for their clinical efforts. Among them, 15 members hold Doctoral degree, and 15 members hold Master degree. There are five senior physicians, 11 attending physicians, and three resident physicians. Academically, there are two master's supervisors and one doctoral supervisor.
Treatments and Services
1. Patient Safety: Routine activities such as RCA & PDCA are carried out by our quality control team comprised of physicians, physicists and nurses, to avoid medical misses/injuries.
2. Subspecialties: Subspecialty training is offered to senior members of our teams, with the aim of more expertized clinical services.
3. Multidisciplinary team: Our physicians are cooperating with other clinical specialists to provide MDT consultations, covering a wide range of solid/liquid cancers including the colorectal, hepatobiliary & pancreatic, urology, head & neck, and hematological malignancies.
4. Clinical studies: Clinical trials are offered to our patients for the purpose of seeking more successful treatment modalities.
Research & Innovation
Research programs: Ongoing basic and translational research items include intelligent respiratory management system for precise radiotherapy, development of a multimodal visualization & controllably-degradable hydrol-gel spacer to protect the OARs, artificial intelligence in automatic tumor delineation, radiomics & radiogenomics, and research on early prediction of radiotherapy efficacy & radiation injures.
Scientific papers: More than 100 scientific papers have been published.
Education & Training
1.Residency training program in Radiation Oncology;
2.Two members of master's supervisor, one member of doctoral supervisor;
3.Subspecialty training is offered to senior members of our teams;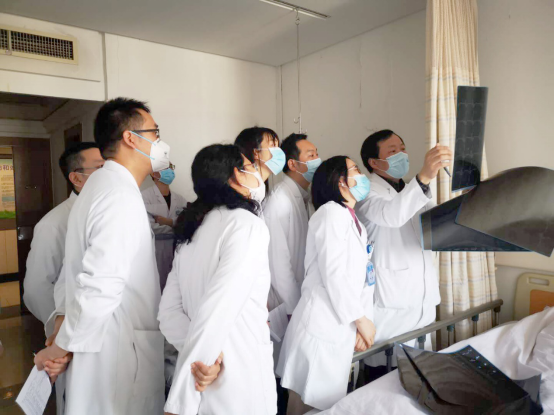 Honors & Awards
1.National Key Clinical Department (oncology);
2.Key Discipline of Radiation Oncology (Zhejiang Provincial TCM Administration);