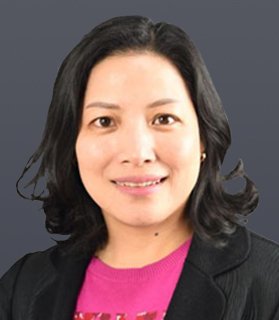 ZHENG Min
Vice President, The First Affiliated Hospital, Zhejiang University School of Medicine
Deputy Director, State Key Laboratory for Diagnosis and Treatment of Infectious Disease.
Biography
Prof. ZHENG is Vice President of FAHZU, in charge of scientific research, international collaboration and laboratories.
In recent 5 years, Prof. ZHENG has been in charge of 4 general projects of National Natural Science Foundation of China, major projects of the "Thirteenth Five-year Plan" and other scientific research projects including sub-tasks of "Twelfth Five-year Plan" major projects, Zhejiang Provincial Key R&D Plan, etc. Prof. ZHENG, as corresponding author or first author, has published over 60 SCI-indexed articles on journals including Cancer Res, Genome Biology, Virol J, J Cell Mol Med, etc., participated in writing 2 monographs, and has more than 10 patents approved or accepted.
Professional Memberships
Member of the Youth Committee of the 7th Committee of Liver Disease, Chinese Medical Association
Member of Microecology Branch Committee, Chinese Preventive Medicine Association
Member of Microecology Branch Committee, Chinese Preventive Medicine Association
Council Member of China Biobank Alliance
Member of Standing Professional Committee on Molecular Oncology and Immunotherapy of Chinese Research Hospital Association
Guest Editor of Chinese Journal of Hepatology; Vice-chairman of Liver Disease Branch of Zhejiang Medical Association
Talent of Zhejiang "151 Talent Project"
Leader of High-level Innovation Team of Universities in Zhejiang Province